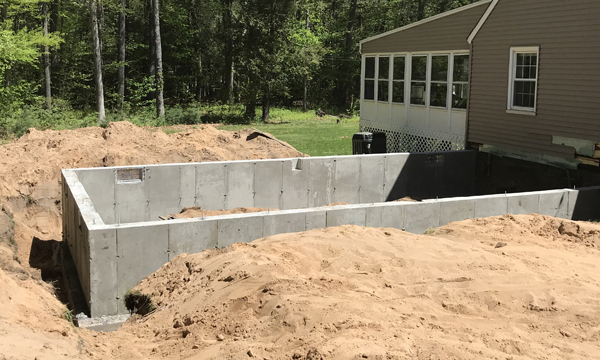 Jenco Construction undertakes excavation for home foundations, pours concrete for foundational footings, walls, floors, steps, sidewalks, and patios. The most common type of concrete pouring is slip-forming, which minimizes imperfections in a flat finished surface. Other forms of concrete construction (including post-tensioning and structure reinforcing techniques) are employed as befits each individual project.
Concrete is the home-builder's industry's most popular material for housing foundations. In addition to designing and pouring and designing new foundations, Jenco Construction routinely performs repairs of existing foundations, repairing cracks in foundations and walls, and fixing crumbling house foundations. They also repair water leaks and footing drains.
Jenco Construction is proud to be able to deliver comprehensive, timely, and reliable service to its clients. The team at Jenco Construction will work with you to understand your individual needs, offer guidance, and discuss options when executing any project. From concept to excavation to construction, Jenco Construction services all concrete construction and repair needs.